Ethic
From the beginning (since 2001), the social fair, sustainability and long Partnership with our manufacturers, producers, weavers and Tanneries has been of great significance to us.
Our innovation is based on a universal understanding of design, classic craftsmanship and attention to detail. Our design culture is the attitude we take as a label towards our customers, partners, employees and producers. We work in such a way that all of the ideas and input of our employees is taken into consideration and implemented within our work and designs.
Origin of textiles
Design and Development: Basel, Switzerland
Prints: Como, Italy
Leather: Milano, Italy
Leather Accessoiries: Florence, Italy
Buttons: Bielefeld, Germany
Bias, Ribbons: Wuperthal, Germany
Zippers: Mendrisio, Switzerland
Manufaktures
Woven: Basel Switzerland, Croatia and Bulgaria
Jerseys: Basel Switzerland, Schwäbisch Alp Germany, Bulgaria
Knitting: Schwäbisch Alp, Germany
Leathergoods: Chiasso, Switzerland
kleinbasel by Tanja Klein is a member of Swiss Label, Best Swiss and Buy Local, we promote the Swiss workplace, where we still produce and sell our leather bags in Switzerland.
Swiss Label:
With its crossbow, SWISS LABEL cultivates the promotion of Swiss products and services. SWISS LABEL deals with brand and label care in the broadest sense. The term Swiss Label is a seal of origin for products from Switzerland.
Bestswiss is an internet platform that unites the best of Switzerland. It shows products and brands from all over Switzerland that have one thing in common: they are simply better than similar products from home and abroad – because the quality is right because the design is convincing, because the product is original, offers real added value and sustainable and environmentally friendly.
Buy Local is an association of independent businesses that provide dedicated and competent service, revitalize neighborhoods and city centers, and create meeting zones.
BUY LOCAL Switzerland sees itself as a quality label for consumers who want to shop consciously and sustainably – who think ahead and buy closer.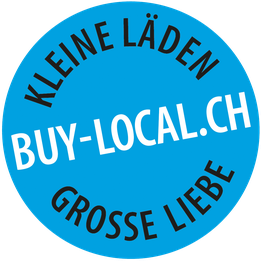 The Swiss association and platform for design and contemporary arts and crafts FormForum promotes Swiss design and applied art of high design quality. The members are offered competitions, sales exhibitions and further education. In addition, FormForum Switzerland sees itself as an information hub for all interested parties.